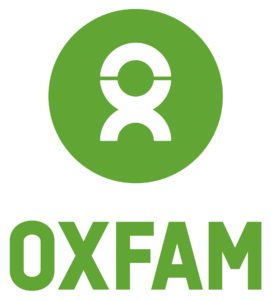 Oxfam Ireland's Work on GBV
At Oxfam, we understand that GBV is deeply rooted in gender inequality. Our work is aimed at addressing the barriers to social, political and economic participation that increases peoples vulnerability to exploitation and abuse, and keeps people in poverty. We do this under a one programme approach integrating humanitarian, development and advocacy activities that seek to address root causes of gender inequality and promote the equitable and meaningful participation of all members of society in decision making that benefits them, their families and communities.
We implement programmes that seek to prevent and mitigate GBV, and enable survivors and those at risk of GBV to access specialised support and care. We understand that women and girls are disproportionately affected and vulnerable to GBV, and ensure that our programmes are designed following gender sensitive vulnerability analysis. We work to break the cycle of discrimination, injustice and violence by helping women become decision makes in the home and leaders in their communities. In addition, we work alongside women's rights organisations and promote women's voice in conflict resolution and peace building.
At Oxfam, we believe in the power of community led response and work with community groups in developing referral pathways for people who experience GBV. We support the creation of Community Protection Committees (CPCs), set up by local community members who engage with their neighbours by discussing their rights, act as mediators and signposts to specialist services e.g. emergency healthcare, psychosocial and legal. In South Sudan, CPCs advocate on issues relating to GBV, early marriage and the rights of girls to an education. Each committee also has a Women's Forum, which is a confidential safe space designed for issues concerning women and girls.
In Tanzania, our programmes seek to empower women by promoting access to education, increasing their financial independence, advocating for the right to own land and reducing inequality in their intimate relationships. In Rwanda, our micro-finance programmes are combined to improve women's household finances while also engaging men and communities to challenge the harmful beliefs and norms in society and promote transformational change. Our campaign Ending Violence Against Women and Girls, in Malawi tackles harmful traditional practices including child marriage, GBV and harassment. We also work with police and authorities to increase awareness of existing laws and policies regarding GBV to improve effective response and support services for survivors.