Christian Aid Ireland's Work on GBV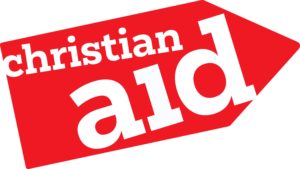 Christian Aid Ireland is an international aid and development agency of the Protestant Churches of Great Britain and Ireland. As part of the Christian Aid family, we work across 20 countries to support poor and marginalised people, whatever their beliefs, sexuality, gender or ethnicity, to lift themselves out of poverty.
Christian Aid Ireland works for and with people of all faiths and none, as well as with churches and other organisations, to promote sustainable development, strive for social justice and pursue our vision of a world without poverty.
Christian Aid Ireland leads work on violence and conflict for the whole Christian Aid family. This work is guided by the strategy on moving From Violence to Peace, and countering gender-based violence is one of the main elements of the strategy. The strategy emphasises that, both in and out of violent armed conflict, GBV represents a large proportion of harm done through violence. The Christian Aid Gender Justice global strategy also prioritises addressing GBV as an integral aspect of pushing for gender equality.
Christian Aid Ireland recently published a paper entitled "Gender Based Violence Programming in Contexts Affected by Violence and Conflict – A Learning Paper." This paper explores Christian Aid's work on combatting GBV in various contexts and analyses programming practices across the following countries: Nicaragua, Colombia, Democratic Republic of Congo (DRC), Myanmar and Zimbabwe. The research formed the basis for a new framework on GBV, one that guides our country teams and partners on how to analyse GBV and design high-quality programmes to counter it. Christian Aid is also part of advocacy efforts that target GBV, and is a member of the Call to Action to end GBV in Emergencies, the 'Side by Side' faith alliance to promote gender equality, and the 'We Will Speak Out' initiative that unites faith actors to condemn GBV.